Video Services
Elevate your brand through expert video editing, innovative video production, captivating green screen recordings, and seamless live streams.
Graphic Design
From corporate identities to attention-grabbing brochures, our design wizards bring concepts to life, crafting visual gems including event graphics and social media artwork.
Digital Marketing
Unleash your brand's potential with impactful ad campaigns and strategic content creation, designed to skyrocket your online presence and engage your audience effectively.
Have a Project on mind?
We can help you bring your ideas to life. Let's talk about what we can build and raise together.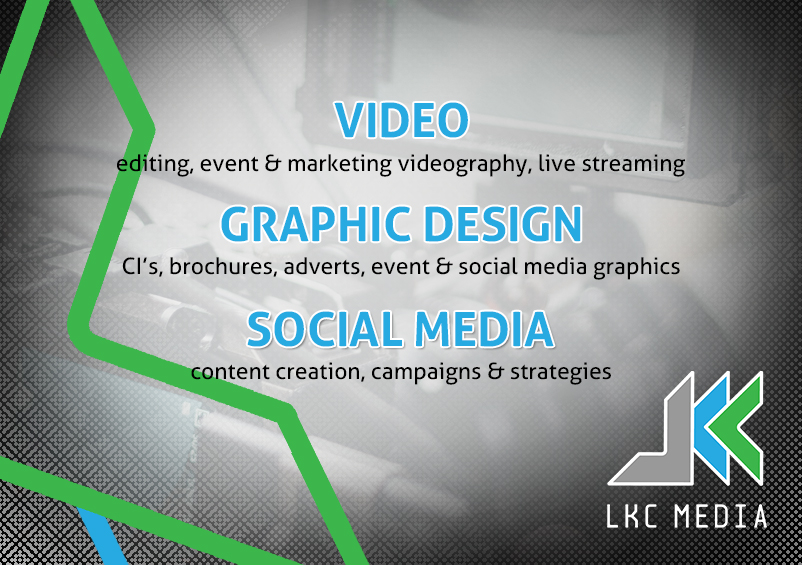 Frequently Asked Questions
Can you handle both small and large-scale projects?
Absolutely! We cater to businesses and individuals of all sizes, from local startups to established organizations.
Do you provide corporate identity design services for branding purposes?
Yes, we specialize in creating corporate identities, including logos, business cards, and brand guidelines.
Can you assist with social media advertising and content creation?
Yes, we offer social media marketing services on platforms like Facebook, Instagram, and WhatsApp, including ad campaigns and content creation.
What is your turnaround time for video editing and graphic design projects?
Turnaround times vary depending on the project's complexity, but we strive to meet your deadlines and communicate transparently throughout the process.
How can I request a quote for my project?
You can request a quote by filling out our online form, providing project details, or by contacting us directly. We'll respond promptly with a customized quote.
What types of videos do you produce?
We produce a wide range of videos, including promotional videos, event coverage, product demonstrations, live streaming, and more.
How do I get started with your services?
Simply reach out to us through our contact form, email, or phone, and we'll schedule a consultation to discuss your project.
Are there any additional fees for revisions or edits to my project?
Minor revisions are typically included in our services. Major changes or additional work may incur extra charges, which we'll discuss upfront.
Can you handle live streaming for events and webinars?
Yes, we offer live streaming services to help you reach a wider online audience for your events and webinars.
What types of businesses or organizations have you worked with in the past?
We've worked with a diverse range of clients, including retail stores, event planners, non-profit organizations, and more. Check out our portfolio for examples.